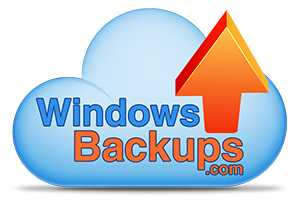 Welcome to WindowsBackups.com

Our Data Protection Platform is the only comprehensive solution for cloud backup, archive, disaster recovery, and file sharing. Instead of having several different systems to solve these challenges, we offer a complete data protection platform to manage it all, significantly reducing the cost and complexity of protecting data. Our technologies are purpose built for massively scalable endpoint coverage, from smartphones to servers, and everything in-between:
File and Folder
WindowsBackups.com backs up any file or folder on standard Windows machines, Mac laptops and desktops, as well as iOS and Android devices such as smartphones and tablets.
Server Backup
WindowsBackups.com delivers an affordable, enterprise-grade solution to ensure your corporate data is always protected with complete server backup and bare metal backup. With features like Integrated SQL and Exchange backup, Bare Metal Backup & Restore and a Central Management Dashboard backing up your business has never been so easy.
Centralized Management
WindowsBackups.com delivers a centralized management dashboard to keep you in control. Remote deployment, management, and monitoring.

We are currently updating our website, please feel free to call us about our services and packages for both file and bare metal backups, and storage requirements from 10GB to 500TB.
Phone: 305.665.2500

Download Links